As most of you know by now, I've been working with Cookit SG to develop recipes for their programmes. I have been busy creating compliant Christmas Sets and it is finally ready to launch! They are now taking early-bird orders at a special price. The Paleo X'mas Sets are Grain/Gluten-Free, Sugar-Free, Legume-Free, Lactose-Free and Alcohol-free. All sets are cooked fresh and delivered right to your doorstep.
As Cookit has been getting quite a number of requests for plant-based meals since revamping the menu in June, we have jointly put together a Plant-based Christmas Set as well. Plant-based Sets are free from Gluten, Sugar, Alcohol, and Lactose.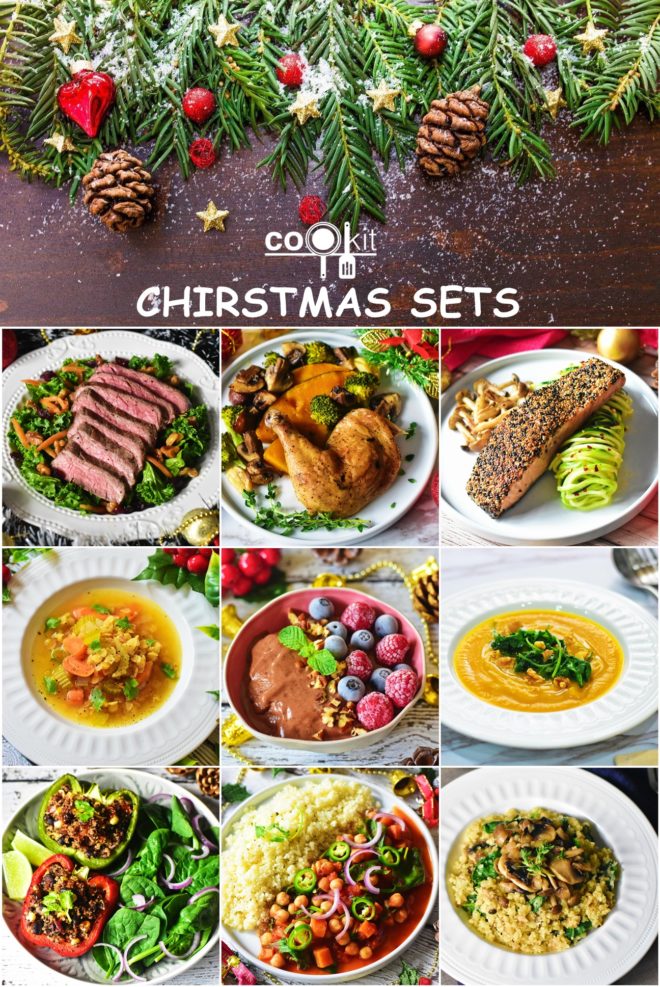 To celebrate the launch of Cookit's Christmas Sets, they will be giving away their Paleo & Plant-based sets. 2 participants will get to pick out a 2-pax 3-course Christmas set! 
 Christmas dinner on Cookit! 
To qualify:
1) Like Cookit SG facebook page
2) Share the giveaway post on Facebook (remember to set privacy to public)
3) Tag 3 friends in the comment section so they know that you are done
Giveaway ends 12 Nov 2017. 
Winners will be notified via facebook messenger within 3 days.
Good luck!
…