I'm obsessed with Bubur Pulut Hitam, that sticky & gooey warm black glutinous rice porridge that's sweetened with gula melaka and finished with a slight drizzle of rich fragrant coconut milk. If there is one Asian dessert I can have every single day without having to worry about weight gain, it has to be Pulut Hitam. Just writing this post is getting my mouth all watery, and tummy all rumbly. 
The other thing I like next to bubur pulut hitam is tang yuan or glutinous rice balls. I prefer the plain ones with no filling/stuffing as compared to the ones with it, and I like to have mine with warm and thick almond paste. There's something about the thick and rich consistency that I really enjoy. So when I chance upon this recipe, I was elated!
Putting the 2 top Asian dessert on my list together as one, and a darn easy one to make too! Although I prefer plain glutinous rice balls more than the ones with filling in it. It keeps ringing in my ear that it'll be nice to wrap a little piece of gula melaka in it. Maybe next time, I might might just do that, for that ondeh ondeh effect. But for now, I'm really enjoying this lovely dessert.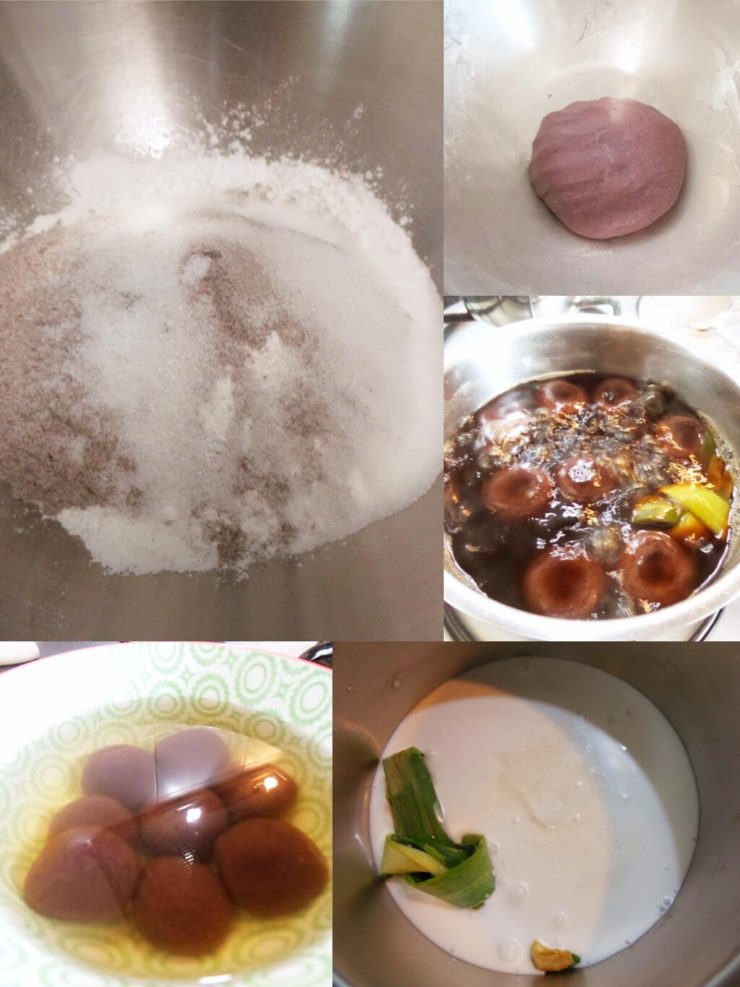 Bubur Hitam Rice Balls
Delishar
Rice Balls
125

g

white glutinous rice flour

75

g

black glutinous rice flour

40

g

granulated coconut/palm sugar or fine sugar

1/4

tsp

salt

150

ml

luke warm water
To cook rice ball
1

pandan leaf

knotted

Gula melaka/palm sugar to taste

Water
Coconut Sauce
400

ml

coconut milk

1

pandan leaf

knotted

2

tsp

sugar

1/4

tsp

salt
Coconut Sauce
In a saucepan, add coconut milk, pandan, salt, and sugar.

Bring to a simmer, stirring frequently until fragrant and thickened.

Remove from heat and set aside.
Rice ball
Combine all the rice ball ingredients into a bowl, and knead until dough comes together, and is smooth.

Roll dough into 1 inch size balls.
To cook rice ball
Bring water to boil, sweetened with gula melaka to taste. (this just adds a bit more flavour to the rice ball.)

Add pandan leaf.

Add rice balls, and cook until done. When it's done, it will float to the surface.

Place cooked rice balls in a bowl of tap water to stop cooking process.
The glutinous rice ball isn't very sweet, you can add more sugar to the mix if you like it a little sweeter.
Adapted from Daily Cooking Quest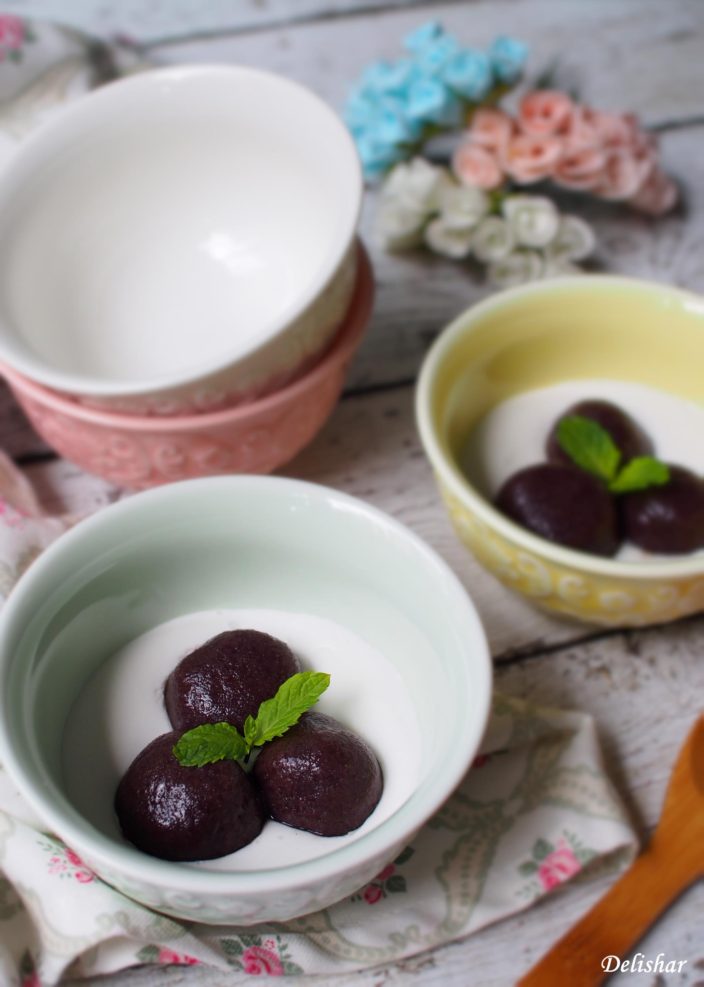 …